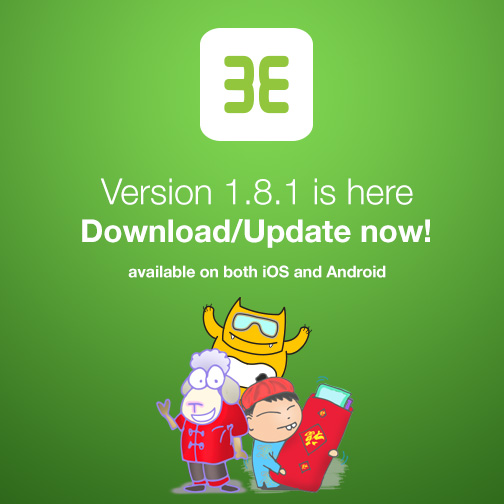 We are kicking off the Chinese New Year mood with the new CNY feel on our apps!
Enjoy the update version 1.8.1 with sets of Stickies for Valentine's Day and Chinese New Year!
Remember to send greetings to your loved ones and family members with Valentine Stickies. Celebrate the festivities with the new CNY mood set and Stickies!
Our updates also include an on-screen guide for first time BondWithMe users.
We have included a category of "Friend" for people who are so close to you they are almost like brothers or sisters. It is great to have friends like that and we understand that you will want to include them in your BondWithMe family too! We suggest that the category of "Other Relative" for blood related people. This impacts how family and friends show up on your display.
You will need to change the relationship for friends to "Friend" if you previously categorized them as "Other".
Bug fixes done to make the flow within the app smoother for you.
Enjoy the new version by updating from the app store now!